Please do help us maintain the accuracy of our database by letting us know your latest particulars. Updates can be done via email, mail or fax. Feel free to drop by the Department of Alumni Relations (DAR) and let us know how you are doing.
Why keep us updated?
Wealth of Information:
Obtain up-to-date information on happenings, developments and achievements of your alma mater

Networking at your finger tips:
Build up contacts and strengthen your network, reunite with all your friends

Lifelong learning:
Improve yourself by attending professional courses, workshops and seminars organized by the Centre for Continuing and Professional Education (CPE Centre)

Job Opportunities:
A wide listing of job opportunities made available to all alumni at the TiGrESS
Do stay connected with TAR UC (scan the QR Code below):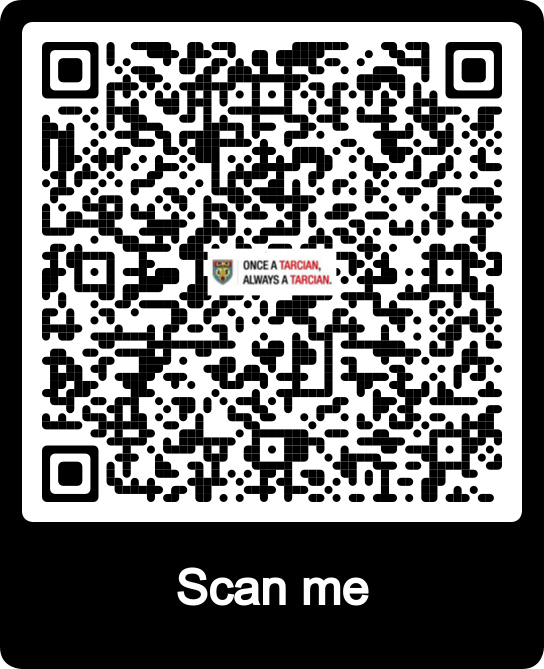 Or alternatively, please click on the following link below:
https://bit.ly/TARCianUpdateForm

Note: To update your details, you must sign in. If you already have your alumni username and password, please proceed to our Alumni Portal to sign in. If you do not have your alumni username and password, click here to apply for one.