Message from the President of TAR UC
Datuk Dr Tan Chik Heok

On behalf of the 3rd FIEP Asia Conference on Physical Education and Sports 2018 (ACPES 2018) Committee, I would like to extend my warmest welcome to you.
We are honoured to host the ACPES 2018 and it is our pleasure to invite you to attend the ACPES 2018 with the theme – Physical Education and Sports Help Build a Healthy Society from June 1-3, 2018 in Kuala Lumpur, Malaysia. This conference has brought together a tremendous and rich diversity of authors, speakers and presenters from U.S.A, UK, Ireland, China, Australia, New Zealand, Poland, Sweden, Hungary, Spain, Italy, Portugal, Iran, Jordan, Czech Republic, India, Sri Lanka, Croatia, Slovenia, Slovakia, Russia, Turkey, Japan, Taiwan, Ukraine, Singapore, Thailand, Indonesia and Malaysia.
I strongly believe this conference will offer plenty of wonderful networking opportunities, providing you with the opportunities to discuss and share the best practices and learning from one another, as well as meeting and interacting with the leading scientists, inspiring speakers, guests and experts in the field of physical education, sports, health and fitness.
Your presence will definitely make this a remarkably successful conference. I am certain that you will be pleased by the profound speakers and be able to exchange a substantial wealth of knowledge and experience, and thus, to make better understanding on how to build a healthier society.
We wish that you can enjoy our hospitality in Malaysia and it is our great pleasure to welcome you. Looking forward to meeting you in Kuala Lumpur in June 2018.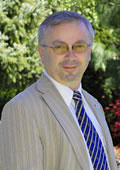 Message from Prof. Dr. Branislav Antala
FIEP World International Vice President &
FIEP Europe President
It is my great honour and pleasure to welcome you to the 3rd FIEP Asia Conference on Physical Education and Sports that will be held for the first time in Malaysia in TAR UC, Kuala Lumpur from 1 – 3 June 2018.
This conference continues to be the leading opportunity for scientists, teachers and students whose passion and focus are in physical education and sports, to present their research on a range of issues, including best practices from across the world.
I would like to express my sincere appreciation to Assoc. Prof. Dr. Loke Chui Fung and the organizing committee members for the kind invitation to welcome you to ACPES 2018 and especially to TAR UC Kuala Lumpur Campus.
We look forward to welcoming you in this conference so that you can exchange scholarly ideas and experience the friendly people of Malaysia.