HIGHLIGHTS / NEWS
See all news >>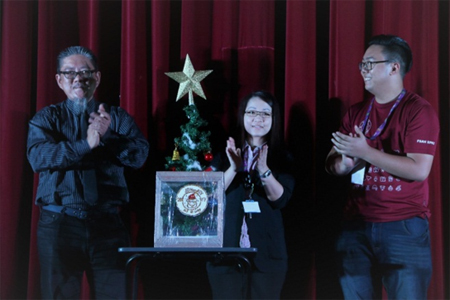 15 January 2018
TAR UC Students Spread Christmas Cheer
With their hearts set on spreading holiday cheer during the Yuletide season, JOINenJOY was a Christmas charity event organised by Year 2 Diploma in Public Relations students on 28 December 2017. In the spirit of giving, the event successfully raised more than RM10,000 and all funds were donated to House of Joy.
Click to read more
8 January 2018
TAR UC Students Receive TAR UC-Jinbodhi Bursary Award
Recently, 31 TAR UC students had been selected to be the recipients of the TAR UC-Jinbodhi Bursary of which, 26 are from Kuala Lumpur Main Campus and 5 from branch campuses.
Click to read more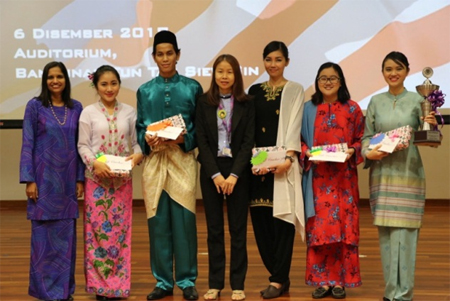 28 December 2017
Pertandingan Pidato Bahasa Malaysia 2017
The Division of Mata Pelajaran Umum, Centre for Nation Building and Languages ('CNBL') organised an impressive annual event, Pertandingan Pidato Bahasa Malaysia 2017 on 6 December 2017. The event was held at the Auditorium, Tun Tan Siew Sin Building. This annual event was initiated by CNBL since 2014. Five finalists confidently delivered their speech and touched the hearts of the adjudicators and audience. Based on the theme of the competition Aspirasiku, each participant shared their aspirations.
Click to read more
ACHIEVEMENTS
See all achievements >>
11 January 2018
TAR UC Student Brings Malaysia to the Fore at WorldSkills 2017 Competition
Recently Malaysia was under the limelight on global stage thanks to TAR UC student who won a Medallion for Excellence in the Web Design and Development category at the 44th WorldSkills Competition, an international level competition which was held in Abu Dhabi, United Arab Emirates from 15 – 18 October 2017. Teoh Jia Jun from TAR UC became the first Malaysian to win an award in the Web Design and Development category of the said competition which is an outstanding honour for Malaysia as well as TAR UC.
Click to read more
5 January 2018
TAR UC Students Win Best Documentary Award
TAR UC students were in the spotlight recently, having bagged the Best Documentary Award at the Golden Award 2017 organised by Natseven TV Sdn Bhd ('ntv7') at the awards ceremony held on 20 May 2017.
Click to read more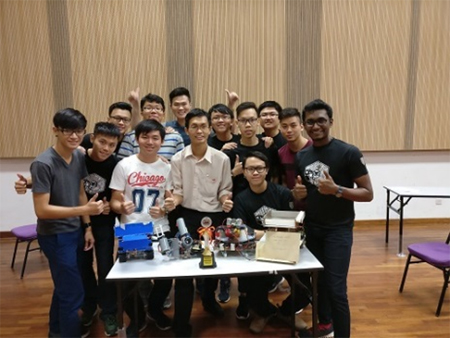 30 December 2017
TAR UC Students Excel in Robotic Competition
What started out with the intention to gain experience and exposure in robotics turned out to be a rewarding experience for six TAR UC students when they were named as the second runner-up team in the UTAR Intercampus Robotic Competition 2017. There were altogether two teams from TAR UC who competed in the competition which was held on 1 July 2017. All the participating students are pursuing their Bachelor of Engineering (Hons) Mechatronics in TAR UC.
Click to read more
Upcoming Events
See all Upcoming Events for the year>>