HIGHLIGHTS / NEWS
See all news >>
25 September 2017
TAR UC Welcomes ACCA Global President
TAR UC had the honour of welcoming ACCA Global President, Brian McEnery from Ireland as he made his first trip to TAR UC on 16 August 2017.
Click to read more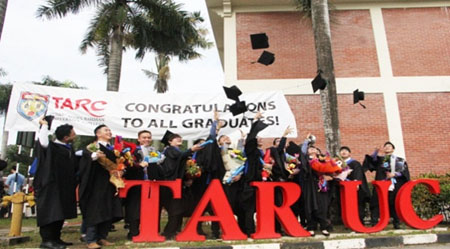 18 September 2017
A Celebration of Tradition and Excellence at TAR UC Convocation
TAR UC's Main Hall was once again filled with Diploma and Bachelor Degree graduands garbed in their graduation robes and mortarboards, as they reached a joyous milestone in their tertiary education journey. Held over eight sessions from 24 – 27 August 2017, TAR UC convocation was a striking spectacle steeped in tradition as the graduands proudly received their scrolls in the presence of their friends and families, signifying the completion of their academic studies and attainment of excellence.
Click to read more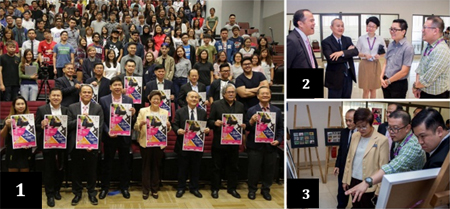 15 September 2017
Blossom Art Festival Malaysia Photographic Competition 2017 Launched at TAR UC
Scores of students and guests made a beeline for the Blossom Art Festival Malaysia ('BAFM') Photographic Competition 2017 which was launched by Datin Paduka Chew Mei Fun, Chairman of the Blossom Arts Festival Malaysia 2017 on 8 June 2017 at the Auditorium in TAR UC Kuala Lumpur Main Campus.
Click to read more
ACHIEVEMENTS
See all achievements >>
15 September 2017
TAR UC Student Excels Again in Cisco NetRiders Malaysia Competition
It was a triumphant moment for Lim Tien Aun and TAR UC as well during the Cisco Networking Academy NetRiders Competition 2017 prize giving ceremony on 23 August 2017 with another unprecedented win in the said competition. The third year Bachelor of Information Technology (Hons) in Information Security student was pleasantly surprised when he emerged as the 1st Runner-up in the competition. As the 1st Runner-up, he took home a MasterPulse Headset and a certificate for his achievement.
Click to read more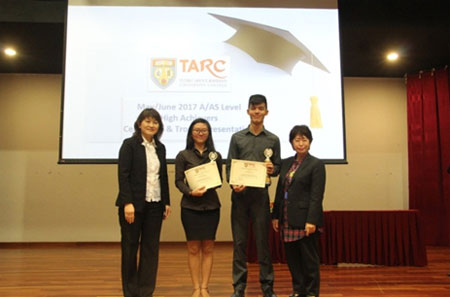 13 September 2017
Stellar A Level Results by TAR UC Students
It was a day of celebration at the A and AS Level High Achievers Certificate Presentation Ceremony which was held on 17 August 2017 where 72 students from TAR UC's Centre of Pre-University Studies ('CPUS') were feted as high achievers in the recent May/June 2017 Cambridge GCE A level and AS level examinations.
Click to read more
12 September 2017
Two TAR UC Students Awarded Government of Ireland Scholarship
Two Bachelor of Quantity Surveying (Hons) graduates from TAR UC's Faculty of Built Environment ('FOBE') were the proud recipients of the Government of Ireland Scholarship, which was presented to them by His Excellency Eamon Hickey, Ambassador of Ireland to Malaysia on 5 August 2017.
Click to read more
Upcoming Events
See all Upcoming Events for the year>>