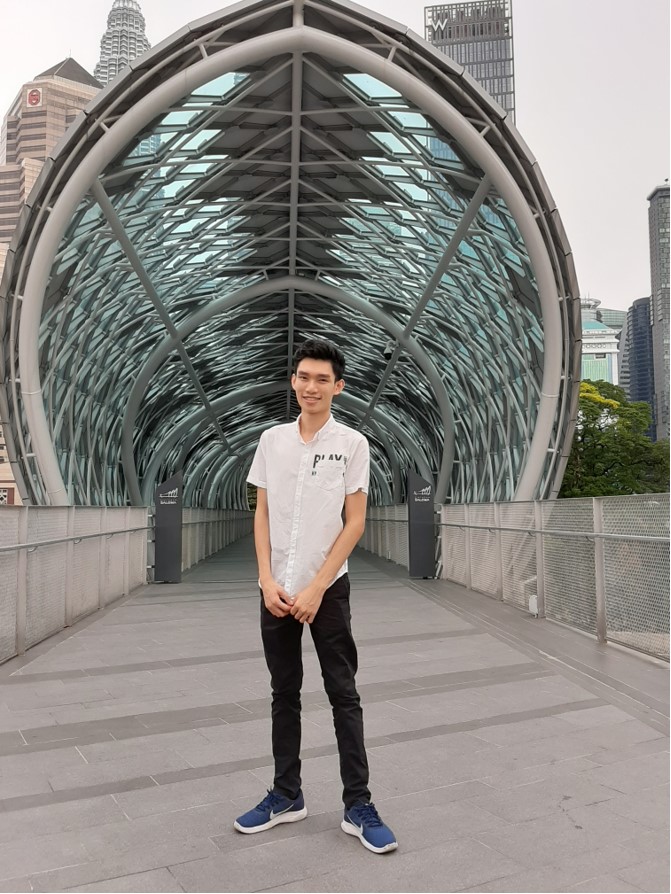 Yung Jun suggests that youngsters should improve their financial literacy.
Setting his eyes on the prize, Yong Yung Jun's determination and passion for investment yielded favourable results in the My Young Investors Challenge where he won Champion. The challenge period ran from 21 September 2020 until 16 October 2020.
Wanting to test his skills in investing, the Bachelor of Computer Science (Hons) in Data Science student shared that this competition was a good platform for him to self-evaluate his skills and how he could further improve. Previously, he participated in the Inter-varsity Stock Challenge in 2019.
"I am thrilled to have won Champion! It is proof that my hard work has paid off," exclaimed Yung Jun. "I am grateful for the guidance of my mentors and my dad for his continuous support towards my interest in investment. Because we share a common interest, I am able to share ideas and discuss it with all of them."
Having taken an interest in investment, he took his first step to improve his financial literacy after reading the famous book 'Rich Dad Poor Dad' by Robert Kiyosaki.
"I am currently studying Data Science and I plan to work as a Software Engineer in the future. Stock investment will be a form of passive income for me," he shared. "I am thinking of building a start-up which merges IT and investment by applying Big Data analytics to assist in stock selection, accompanied with an application software that provides users with more features."
My Young Investors Challenge gives students the opportunity to invest in a risk-free environment using virtual capital and real market data. Students can also gain better understanding of the stock investment, risk management and reward characteristics through this challenge.
"This competition measures the performance of the candidates by the percentage of return on investment. I won it by gaining a 50.30% total return in my portfolio within a month," said Yung Jun. "We were given a virtual starting capital of RM100,000 and we have to try our best to invest our money in the stock market to generate the highest return."
"The competition was fierce with quite a number of seasoned investors participating. I had to be careful with my investment decisions and select the best strategy to invest at that time," he reasoned.