Lim Shi Yun, a Master of Science (Life Science) student and double Gold award winner, looking through an inverted phase contrast microscope to observe and monitor the cell culture and to make sure the cell morphology is right, with no contamination.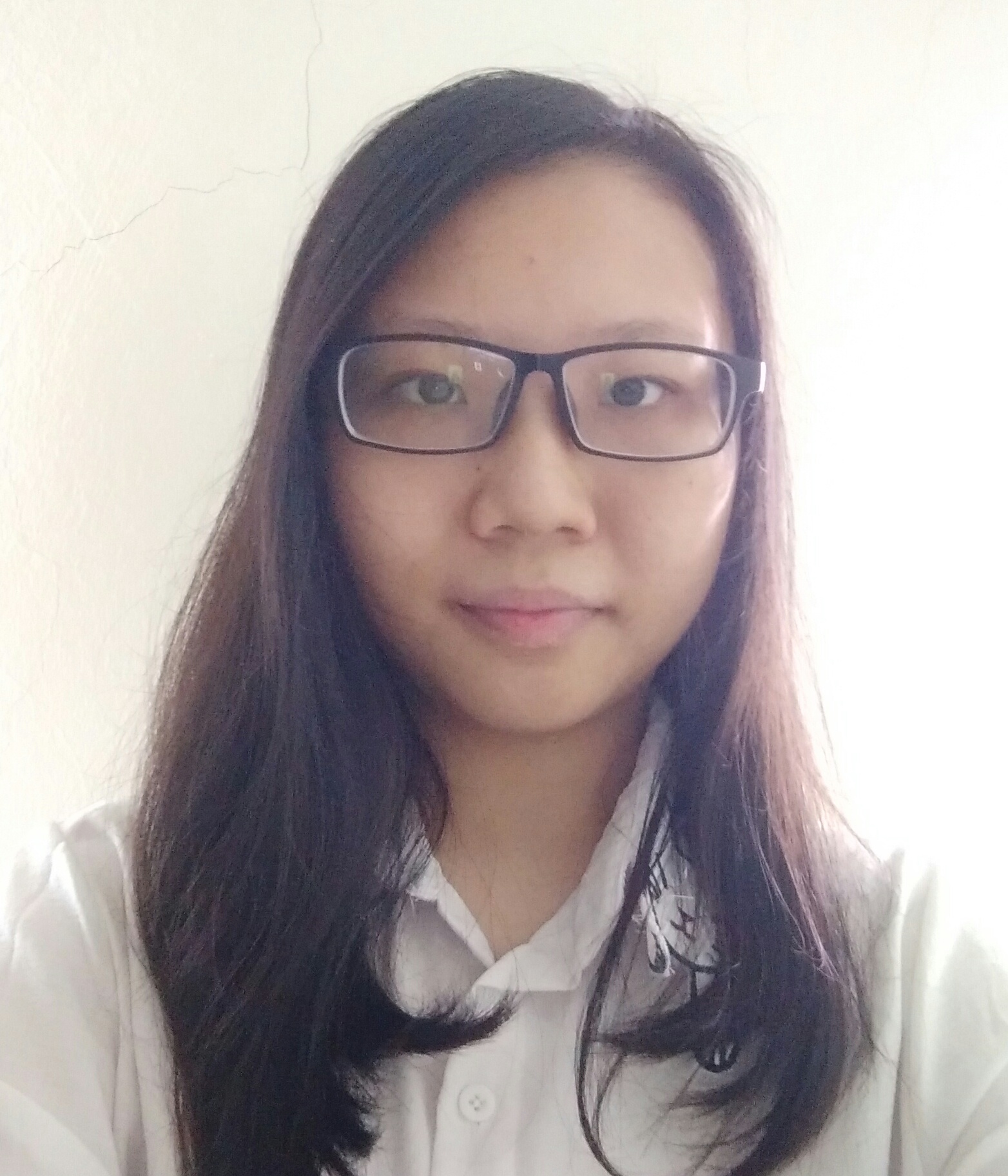 Eng Yi Lin, a Bachelor of Science (Hons) in Food Science student who won the Gold award in the FYPPPC competition.
Hew Shu Ying, a Bachelor of Science (Hons) in Bioscience with Chemistry student who won the Gold award in the FYPPPC competition.
The Faculty of Applied Sciences ('FOAS') had sent a total of eight students to participate in the Final Year Project & Postgraduate Poster Competition ('FYPPPC') and Thesis in 5 minutes ('T5M') Competition organised by MNNF Network on 30 June 2020 on virtual platform. Seven undergraduate students took part in Poster Presentation at undergraduate level based on their final year project findings and one postgraduate student took part in both poster presentation and Thesis in 5 minutes competition based on her master level project. All seven undergraduate students were selected for Gold (2 awards) and Silver award (5 awards) among the 41 posters presented by various universities. Meanwhile, for the postgraduate level, Ms Lim Shi Yun, who had participated in both FYPPPC and T5M Competition won a gold award for both competitions.
It was an event open for students from both private and public universities from Malaysia, Indonesia, Thailand, Poland, Jordan and India. The competition aims to provide a platform for students to present and share their final year project, thesis or dissertation and to hone their presentation skills.
Eng Yi Lin, a Gold award winner, mentioned that her project was on the effects of cinnamon bark and cinnamon twig aqueous extracts on the chemical, physicochemical and bioactive properties of cheese. Yi Lin was very happy to add that her supervisor, Dr Tang Pei Ling, provided her with a lot of support and guidance. "Dr Tang prepared me well for the competition. She went through my abstract and gave me her opinion on how to improve it. I also asked for her input about the design and content of my poster," said Yi Lin.
Another Gold award winner, Hew Shu Ying, conducted a project on finding a potential host-originated probiotic to be used as feed additive for the local red tilapia (Oreochromis spp.) in freshwater aquaculture by isolating lactic acid bacteria from its gastrointestinal tract. When asked about the challenges she faced in the competition, she said: "I had less than 3 weeks to prepare for the competition, so it was kind of short. It was my first time producing a video presentation and all of it was new to me. Fortunately, with the guidance of my supervisor, Dr Tan Hui Yin, and with the understanding I have towards my project, the preparation turned out to be smooth. However, there is still room for improvement," she replied.
As for Lim Shi Yun, her project was about making use of LED light to enhance the cancer killing efficacy of traditional Chinese medicines: Clinacanthus nutans (Sabah snake grass) and Strobilanthes crispus (Black face general) at specific wavelength and fluence rate. On her strategy in the two competitions, she said: "In the T5M Competition which was an oral presentation, I had to present it in an interesting way. So, I used animation in my video presentation and explained the flow of experiment and findings of research. While for the poster presentation, I had to simplify the details of the whole research and findings in one poster and make it attractive and understandable."