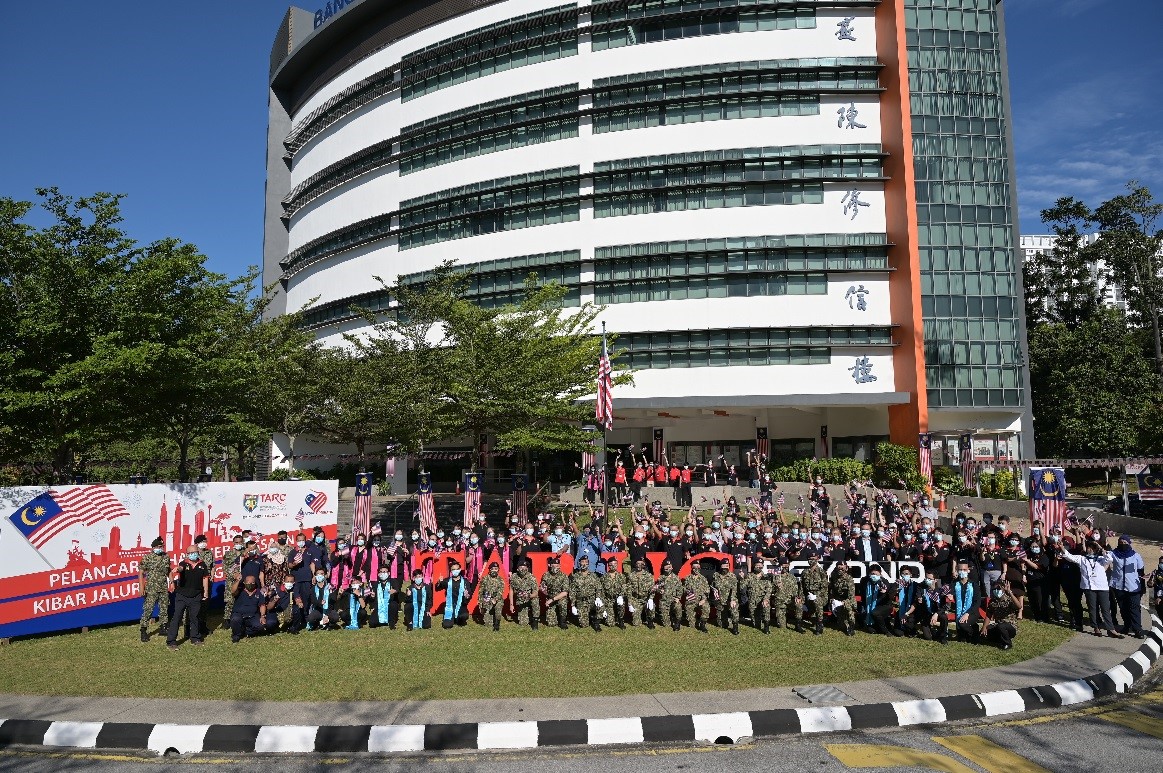 Group photo of TAR UC staff, students and alumni who attended the event.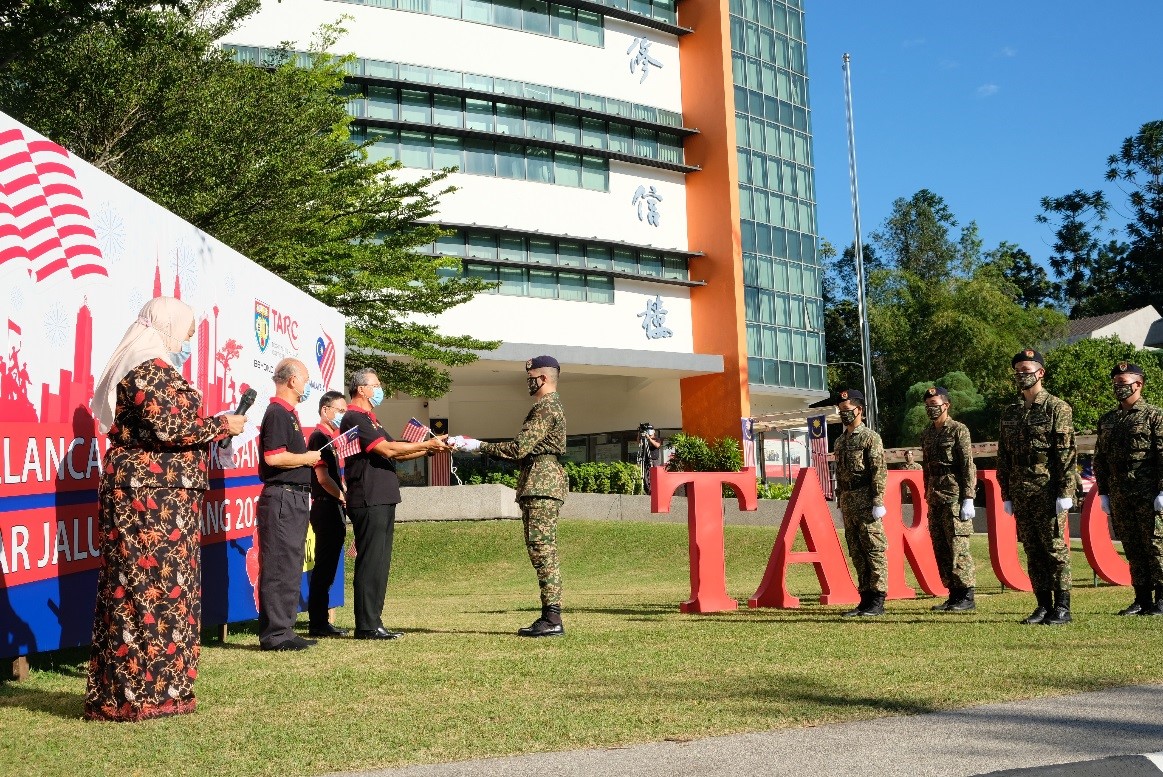 Handover of the Malaysia flag from Dato' Sri Liow Tiong Lai to the Askar Wataniah, to be hoisted.
The Merdeka spirit filled TAR UC on the morning of 25 August 2020 as the University College kicked off its National Month celebration with the "Pelancaran Bulan Kebangsaan dan Kempen Jalur Gemilang".
Fanning the flame of patriotism, the event started off with the TAR UC Choir performing "Sejahtera Malaysia" and "Setia", followed by the handover of the Malaysia flag from Dato' Sri Liow Tiong Lai, Chairman of the Board of Governors of TAR UC, to TAR UC's Army Reserve Unit or Askar Wataniah to be raised up. While hoisting the Malaysia flag by the Askar Wataniah, the choir led the audience in singing the National Anthem.
This year's National Day celebration theme song 'Malaysia Prihatin' was also broadcasted. "Malaysia Prihatin" recognises the care, determination and patience of Malaysians in the face of the trials, tribulations and uncertainties posed by the Covid-19 pandemic.
Adding on to the Merdeka spirit, video clips of National Day shout-outs by TARCians showing their love for the country were showcased during the event.
Emulating the actions of the late YTM Tunku Abdul Rahman Putra Al-Haj, the Father of Independence after whom this institution was named, Dato' Sri Liow rallied everyone together to shout "Merdeka" seven times at the end of the event.
Through livestreaming, more than 10,000 staff and students from all TAR UC campuses nationwide were able to join the celebration albeit virtually.