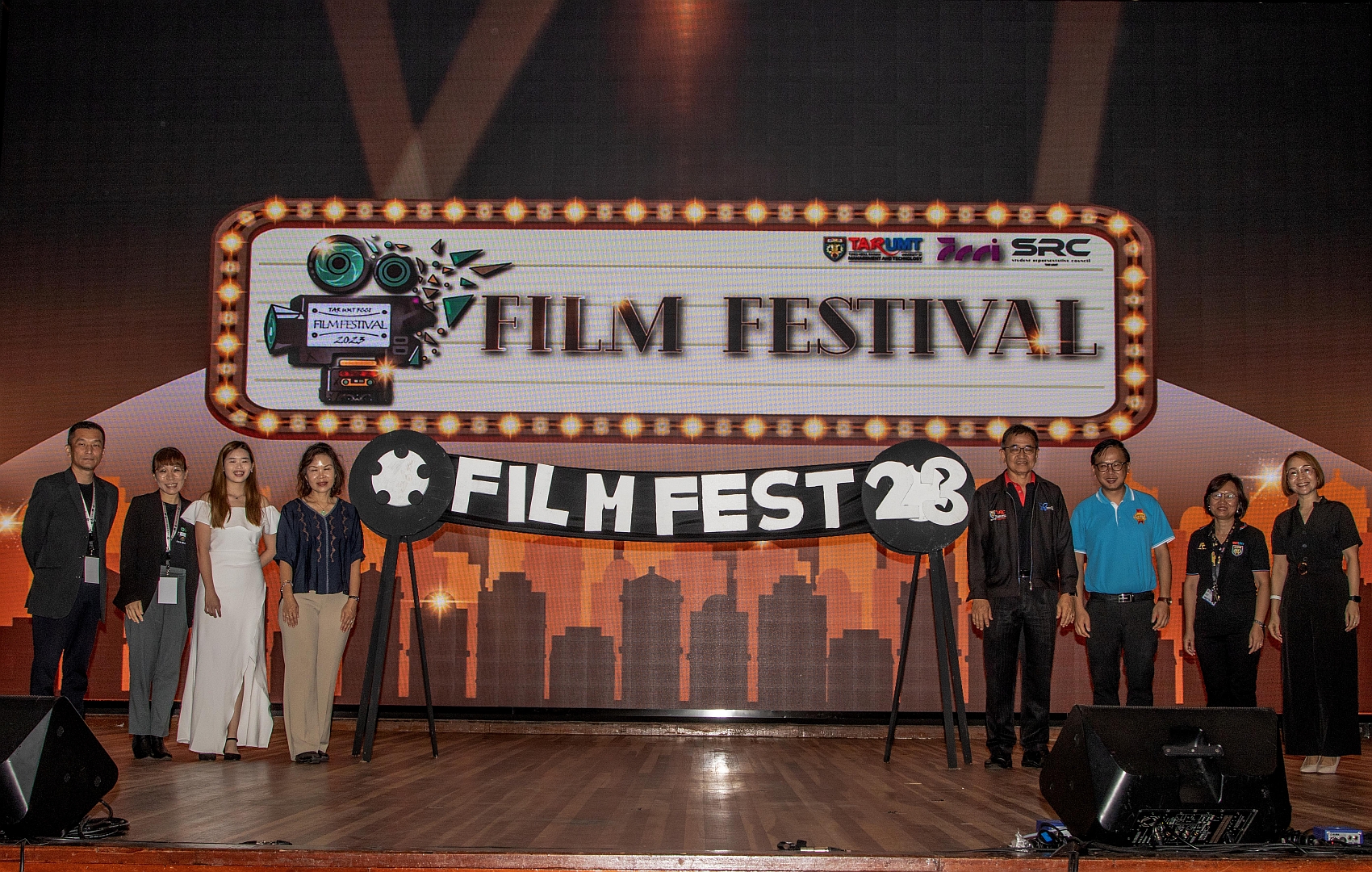 (from left) Mr Cheng Seah Chuang and Ms Loh Me Ping, Advisors of TFFF 2023, Ms Choon Yap Ling, Organising Chairperson of TFFF 2023, Ms Wee Fooi Koon, Director of Department of Corporate Communication and Marketing of TAR UMT, Assoc Prof Dr Chook Ka Joo, Vice President of TAR UMT, Mr Jeffrey Heng Lim Hoe, Vice President of Perfect Companion Malaysia, Ms Ooi Shu Luan, Registrar of TAR UMT, and Ms Dearna Kee June Chen, Dean of FCCI, during the opening ceremony of TFFF 2023.
Like most popular film franchises, the TAR UMT FCCI Film Festival (TFFF) came back bigger and better with an exciting sequel in 2023.
Unveiled in a premiere on 13 – 14 April 2023, the film festival was organised by students from the Bachelor of Communication (Hons) in Broadcasting programme and featured all the fun activities just like in a real film festival.
Visitors were treated to a visual experience through screenings of the selected five documentaries and five short films produced by students, as well as a photography exhibition curated by students from the Faculty of Communication and Creative Industries' (FCCI) broadcasting, advertising and multimedia programmes.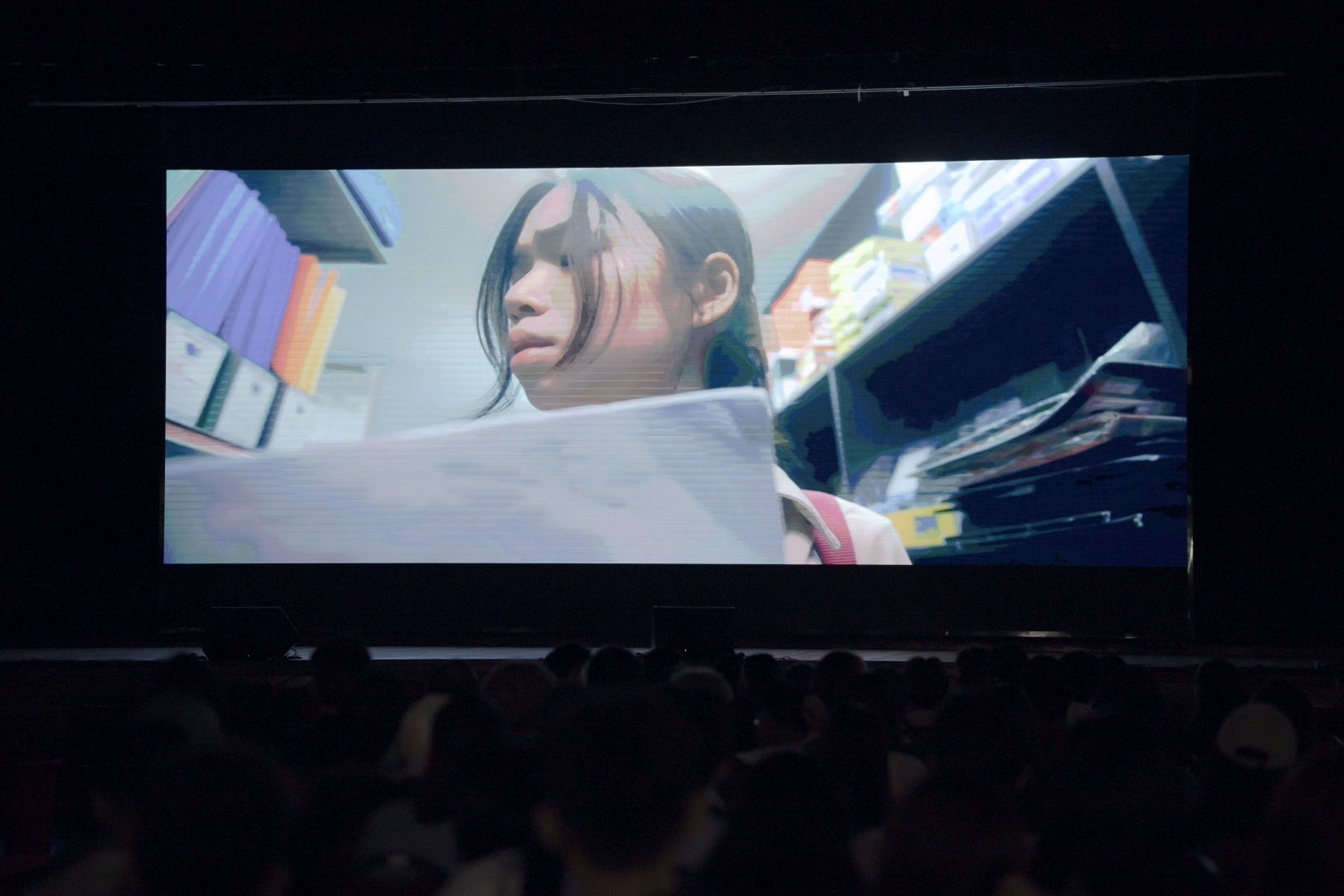 Audience watching 'Dreams Dream Dreams', the opening short film produced by the TFFF 2023 organising commitee.
TFFF 2023 also set the stage for those interested in the film industry, with four informative workshops featuring content creation, acting, directing, and production design, each presented by industry professionals and experts in their respective field.
"This film festival, the second of its kind, represents an opportunity for TARCians to learn, grow and be inspired beyond the boundaries of traditional education.
"It is also a great platform which strengthens the academia-industry partnership we uphold at TAR UMT, an important aspect of our Beyond Education philosophy where students are given the opportunity to build networks, collaborate and work with industry professionals on campus," said Prof Ir Dr Lee Sze Wei, President of TAR UMT in his welcoming message.
No film festival will be complete without an awards ceremony, and for TFFF 2023, the best documentary and short film were selected by a judging committee and the audience after the screening session.
'The Sunset Industry: Fishery in Pangkor Island', a film that explores the reality of diminishing fishery industry in the island, won the Best Director and Best Documentary awards while the Audience Choice award went to 'The Memory Thief' for its thought-provoking message on Alzheimer's disease and dementia. 'Goldfish', a visually engaging film about a shop that fixes body parts and organs, swept all nine awards in the Short Film category.