TAR UMT students were given an insight to the future of the media and journalism industry during the first lecture of the Faculty of Communication and Creative Industries (FCCI) Postgraduate Lecture Series that concluded on 13 April 2023.
The first lecture of the series featured Ms Gayathry Venskiteswaran, Assistant Professor, University of Nottingham, who shared her lecture "The Future of Media and Journalism in Southeast Asia", that was moderated by Boh Henrick, a TAR UMT Master of Arts in Communication student.
With over 20 years of working experience including as a journalist, editor, media activist, researcher and media educator, Gayathry shared her personal experience working in the industry, followed by discussions on various aspects related to the media and journalism in Southeast Asia, including democracy and press freedom, media reforms, as well as issues in media and society today.
The discussion provided valuable perspectives on the future of media and journalism in the region to the diverse audience of students and academic staff who attended the lecture.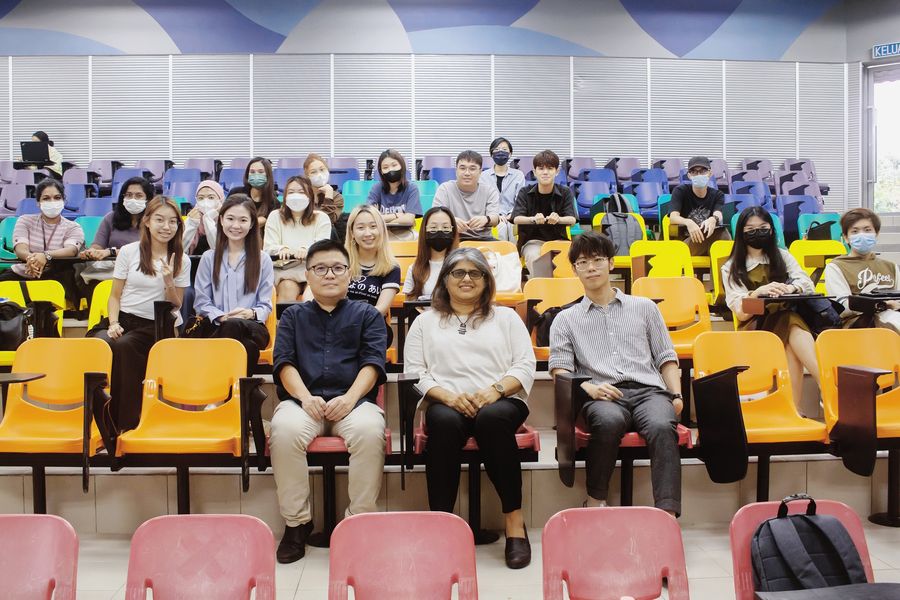 (front row, from left) Dr Chang Teck Peng, Programme Leader of Master of Arts in Communication, FCCI, Ms Gayathry, and Henrick taking a group photograph with students who attended the "The Future of Media and Journalism in Southeast Asia" lecture.