The First Aid Unit (FAU) is situated in Room A017 on the Ground Floor of Bangunan Tan Sri Khaw Kai Boh (Block A). The primary function of FAU is to deliver fundamental first aid services to students and promptly address emergency incidents transpiring on campus, thereby ensuring the efficient and timely management of injuries until a qualified medical practitioner arrives to administer more specialized care. Additionally, FAU engages in collaborative efforts with the National Blood Centre to organize blood donation campaigns and enlighten students about the significance of blood donation.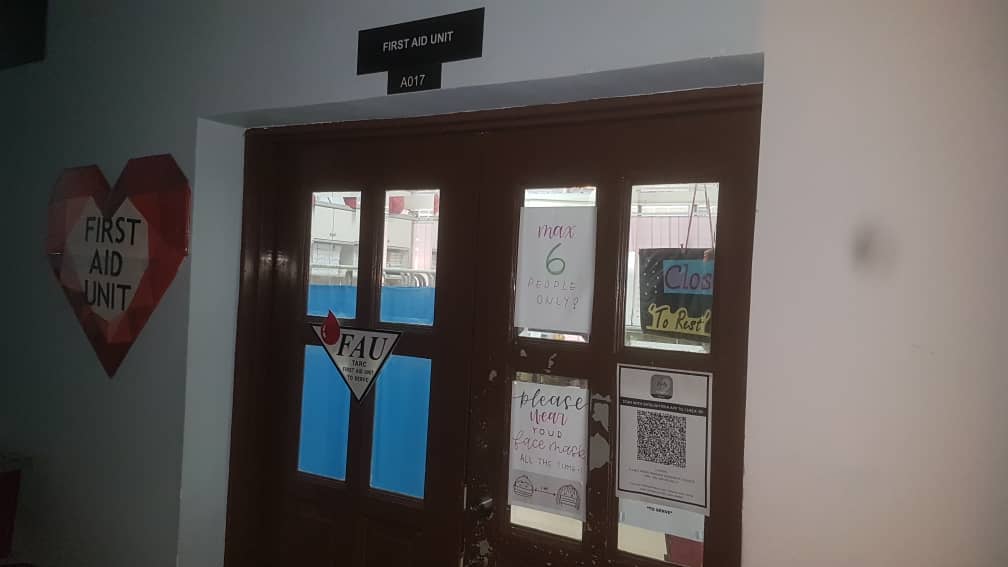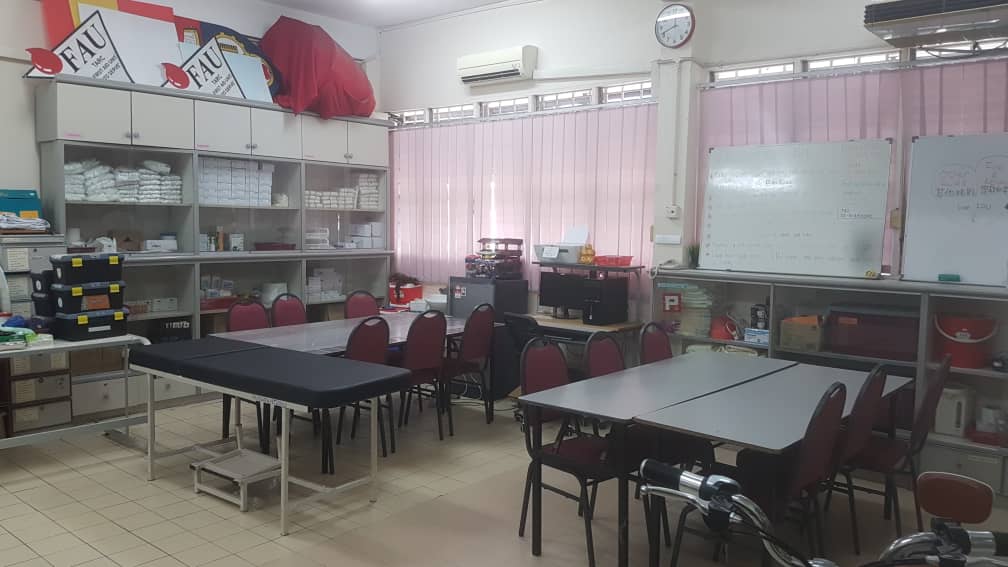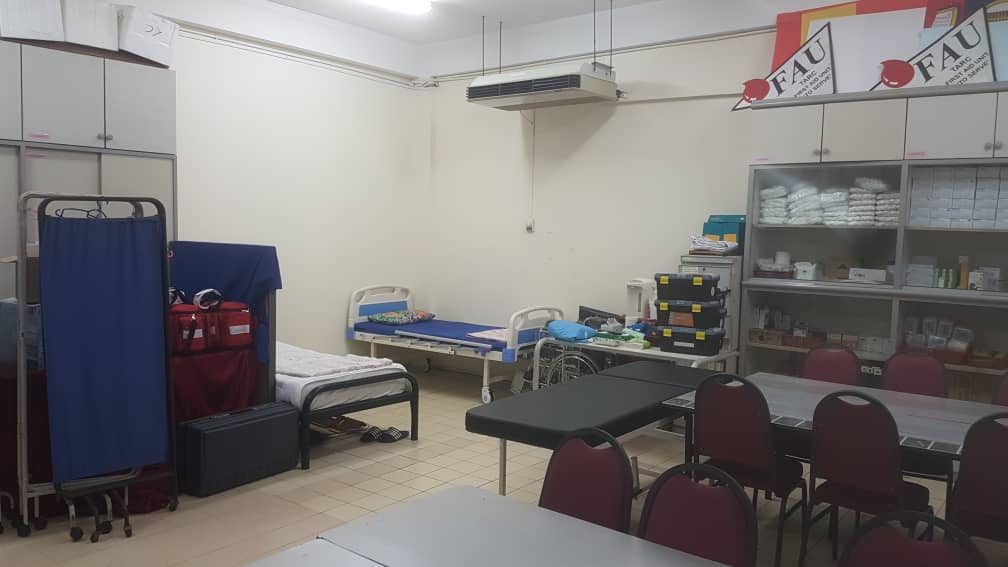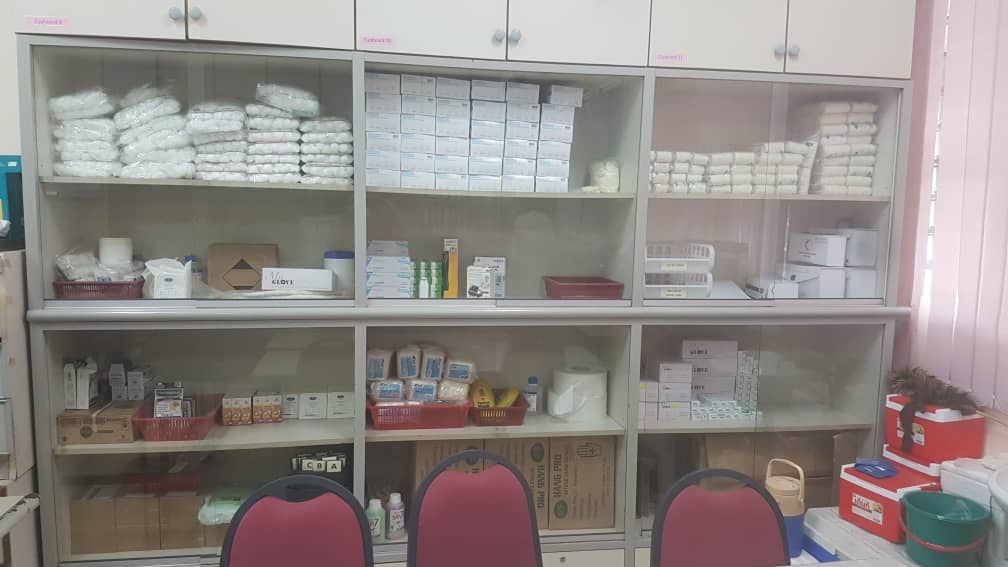 Blood Donation Campaign
Revitalizing the Legacy of the Blood Donation Campaign
Originating back in 1979, the inception of the First Aid Unit marks a venerable milestone within Tunku Abdul Rahman University of Management and Technology (TAR UMT). Born from an urgent need to aid a fellow college student involved in a severe accident, the compassionate students rallied together, selflessly donating their precious life-giving blood, ultimately saving a life.
This pivotal moment sparked the establishment of the First Aid Unit, whose mantra "to serve" quickly became the cornerstone of their society. Renowned for their unwavering commitment to organizing impactful blood donation campaigns, the First Aid Unit consistently partners with the National Blood Centre to orchestrate this profound event. Simultaneously, they strive to enlighten students and staff about the paramount significance of blood donation in preserving and transforming lives.